About Peggy Farlow, MAE, MT-BC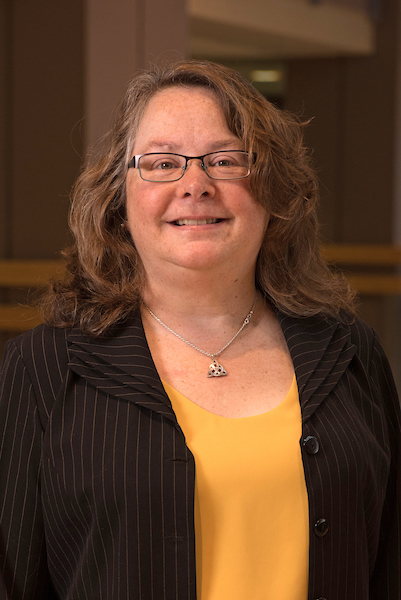 Peggy A. Farlow, MAE, MT-BC is a Board Certified Music Therapist in the Fort Wayne, Indiana area.
Work History
Continuing Lecturer, Indiana-Purdue Fort Wayne (IPFW), August 2008 to present.

Teaches various classes for music therapy majors.

Music Therapist (private practice), Fort Wayne, January 2000 to present

Completes assessments, writes treatment plans and provides music therapy treatment services for clients in individual and group settings; Meets with family members and medical or school personnel to discuss progress and to coordinate services.

Associate Faculty, Indiana-Purdue Fort Wayne (IPFW), May 2003 to August 2008

Teaches "Introduction to Music Therapy" class to IPFW students, who earn general education credit.

Music Therapy Intern at Matheny School and Hospital, June - December 1999

Planned and conducted group and individual music therapy sessions - caseload included 46 adults, adolescents and children with severe physical disabilities. Interviewed clients and completed initial assessments; Wrote annual goals and short-term objectives; Maintained daily log notes and reported progress at monthly staff meetings. Planned and lead student field trips. Assisted with student talent show, holiday concert, and ensemble performance in the community.

Program Manager, Vocational Evaluator, Job Coach for Goodwill Industries

Supervised Training and Employment Specialists; Managed job placement and supported employment services for persons with disabilities; Interviewed clients and completed client assessments; Monitored and documented client progress monthly; Administered, scored and interpreted psychometric testing; Client advocate and troubleshooter; Liaison for School to Work Initiative; Coordinated and oversaw community-based work evaluations and task analyses.

Patient Representative for Lutheran Hospital

Investigated customer complaints; Interfaced with irate customers and established a positive and trusting rapport; Solved customer problems; Researched and resolved billing concerns; Spoke to community organizations on health-related topics; Trained colleagues in effective ways to respond to irate customers.

Music Teacher for Schools in Indiana and Ohio

Taught music to students in grades K-8; Instructed students with disabilities in musical activities; Organized and directed musical performances; Directed elementary and junior high choirs; Instructed students on how to play recorders; Gave private lessons on clarinet and piano.
Education History
Bachelor of Science in Music Therapy, Indiana University, Music Therapy Major, graduated with honors
Master of Arts in Education, Ball State University, Music Education Major
Bachelor of Science, Ball State University, Music Education Area Major, Multi-Cultural Education Minor, graduated with honors